Managing Your Social Media
Eye-catching and engaging social media is fundamental to  business success, the social media you put out can help to inform and educate customers about your brands,  products and services.
Effective social media should seek to engage your audience and promote conversations and interactions with followers and customers.
Get in contact with Ripples Media, we are here to consult with, advise on and provide training in some of the best social media management tools to grow your audience and streamline your social media.
Social Media Management Solutions
Automated social media management tools can help maximise the effectiveness of your social media posts and campaigns. 
Social media management solutions can make posting on Twitter, Facebook, Instagram and other channels as  simple as writing a few sentences and ticking a few boxes to post on all your chosen platforms. The best solutions allow you to schedule and automate posts so that social media almost takes care of itself.
Ripples Media can help you choose the right solution for your business, one that helps you monitor posts, stories, tweets and interactions more efficiently. Plus we are able to provide discounted pricing for some of the leading social media and marketing platforms. 
Check out details of some social media management solutions below. We can even arrange free trials so you can evaluate whether a solution could work for you.
See how ZOHO can help automate your social media 
ZOHO Social is perfect for start ups and SME's as it's one of the most affordable and straightforward solutions for automating your social media. ZOHO Social also includes some fantastic monitoring & analysis tools.
There are 3 affordable monthly pricing plans:
Standard £8 / Professional £22 / Premium £35  and a 14 day FREE trial.
Tools include
Post creation, scheduling and automatic publishing
Image and video posts
Audience targeting, location tagging
Track post engagements and easily respond to comments
Advertising integration for Facebook, Instagram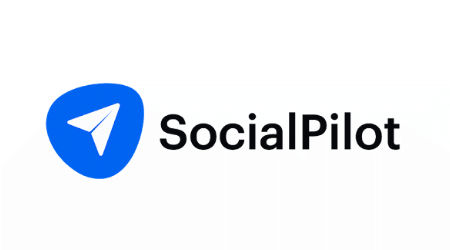 Social Pilot is a neat solution with tools to streamline your social media marketing & publishing for success.
Choose from various pay per month solutions:
Professional £22.95 / Studio £49.30 / Agency £98.60  Enterprise solutions also available and a 14 day FREE trial.
Tools include:
Post creation, scheduling and automatic publishing
Image, image carousel and video posts
Audience targeting, location tagging
Advertising integration for Facebook, Instagram & Youtube paid advertising
Hootsuite is an all in one social media management suite that give you the tools to schedule, posts, then monitor and analyse trends and engagement in real-time.
The management dashboard is what makes Hootsuite an essential tool in many clients marketing. Once you are familiar with what you can do with Hootsuite you will wonder why you weren't using it from the outset.
Run engaging competitions or contests to grow followers and customers
One of the biggest assets of modern business is maintaining and growing a customer database. Satisfied customers are key to customer retention but attracting new customers is also essential. Running contests, competitions and giveaways can help you build brand awareness.
We can help you run managed & tracked competitions, so you can build and grow social media followers and build your own in-house email database.
Run your own online competitions with KingSumo
KingSumo allows you to create and run managed, embeddable competitions on your website. The fully automated system works like Gleam allowing you to collect entries, entrant details and generate new social media follows, likes and shares.
King Sumo will even randomly select your winner/s at the end of your competition.
You can read more about Kingsumo in our latest blog post here >>